In the previous article we discussed common "event-turnoffs" and the importance of having a meetup strategy. In this article we will look into coming up with a topic and booking a speaker for the event.
Find a topic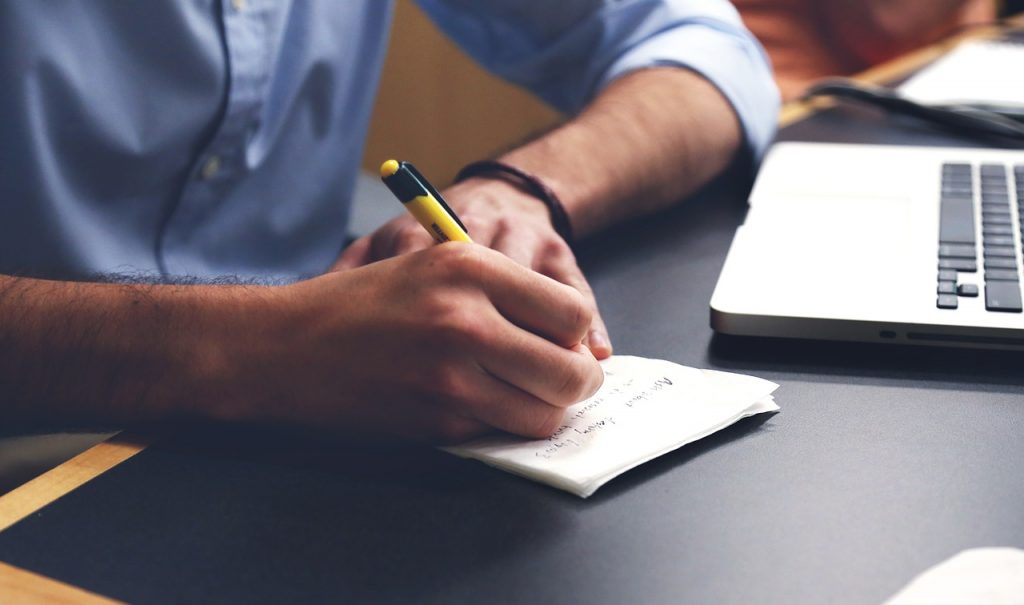 Now that you have your meetup goal(s), it is time to come up with a topic.
Try to get in your audience's shoes – what would interest them?  You can run a brainstorming session with your team; post a question to your community ; use Google AdWords keywords tool and Google trends to see what search terms are trending these days; and more.
Does your community care about content?
Some communities are known for being "content oriented", while other communities are more "networking oriented". For example, if you attend a developer conference, you will see that the lecture halls are full and the mingling areas are empty, while in a business related conference the lecture rooms are empty and everybody is schmoozing by the coffee stands. To figure out if your audience is more into content or more into networking, attend a few meetups in your field and observe: are participants reluctant to sit down for the lecture, because they are busy mingling? Or do most of them sit by themselves while waiting for the lecture and leave right after it is done?
If your community is content oriented, focus on finding a speaker who can deliver excellent content. If your community is networking oriented, don't put too much energy into a lecture topic. Focus on creating an event that will attract like-minded people or potential business contacts, and create an atmosphere that makes it easy for participants to connect. Community members will show up to an event that they believe appeals to the kind of people they want to meet.
Don't skip the lecture/activity entirely – it can break the ice, providing individuals with something to talk about in anticipation or as commentary afterwards. A 100% networking event may appear lacking (and scare away people who are not super outgoing). Choose event content that your audience will perceive to be valuable: "well, if I don't meet interesting people, at least I will learn something."
Interactive events
Some people are into interactive events: company pitches, entrepreneur speed dating, a writing workshop, etc. Others shy away from interactive events, fearing that they will be put on the spot.
Interactive events can be rewarding for you and for your community in terms of engagement, but they are harder to organize than lectures. For a lecture, you simply bring a speaker and add some snacks; you don't have to plan successful interactions that will hook the audience without appearing lame. Overall, if you have a creative idea and a good meetup commando to help you bring it to life, an interactive event can be a great choice.
PS – don't underestimate the romantic aspect! Some people go to events with the hopes of finding a romantic partner with shared interests. If you can implicitly facilitate these interactions, you will gain points with your audience.
Book a speaker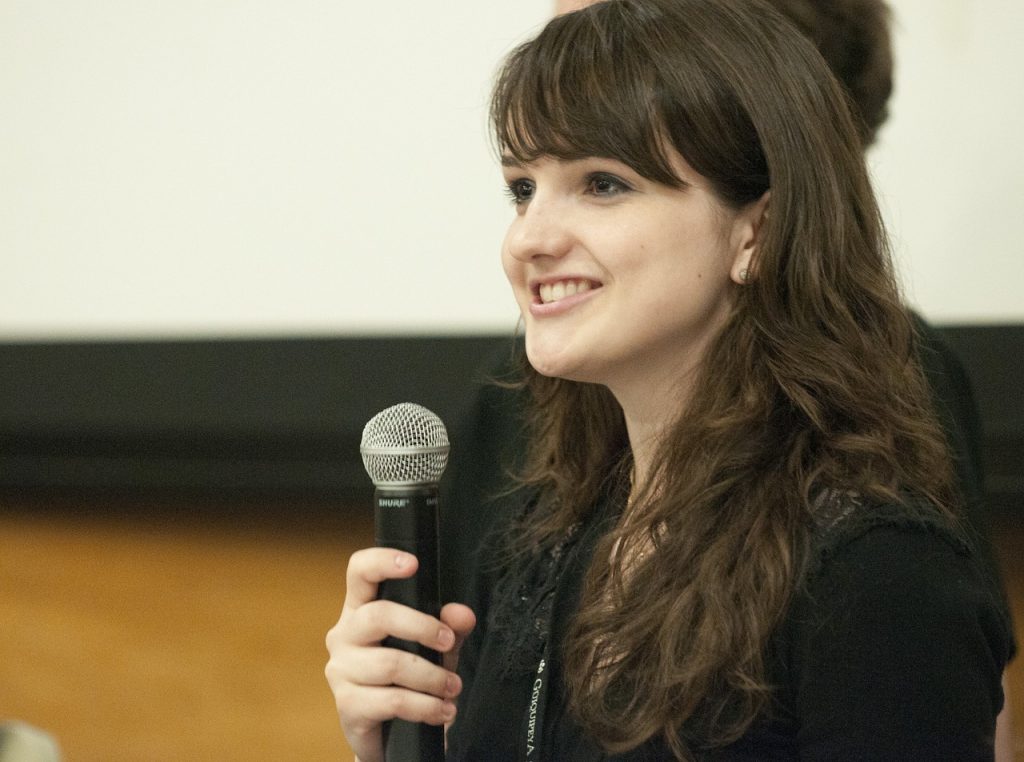 If the event is based on a guest lecture/workshop and you don't have someone specific in mind, use LinkedIn or Google to find professionals in your area. For example, if you are located in Tampa Florida and are interested in offering your community a meetup about automated marketing, search for "automated marketing in Tampa, Florida." You will likely find a website of a company that will be happy to give a lecture in return for exposure to potential clients. Below are samples of emails you can send them.
Invitation email sample
Hi there (or name),
I came across your profile (/website) while looking for a company to come give a talk about automated marketing to our meetup community (link). We have an open slot next month and we welcome talks by influencers and service providers. We normally get 50 -70 attendees for each meetup we run, most of them entrepreneurs with early-stage startups.
Let me know if you are interested,
Then, if they're interested you can follow up with the details, something along the lines of:
One hour lecture followed by 15 min Q&A (you can stay for one on one talks afterwards of course).
Suggested topics: sales-funnel optimization for entrepreneurs, creating a winning email campaign, email marketing for entrepreneurs, etc.
Available dates: May 20, May 27, June 3 or 4. We normally start at 6pm.
The event is free (or alternatively: we charge attendees $5 to cover the use of the space and the snacks).
As I mentioned in the previous email, events hosted with us normally get between 50-70 attendees, mainly startup companies
To get a feeling of our audience you can check out our meetup group or attend our upcoming meetup
I'm attaching some photos of the venue.
Let me know if you have any questions,
Phone talk about upcoming lecture
After you have a potential speaker interested, ask him or her to send you a video of them lecturing. If they don't have any, schedule a meeting or a phone call to figure out the vibe. In your meeting/phone call, make sure you communicate your guidelines, for example:
The talk has to provide value to our audience; talk about stuff they haven't heard before – don't be generic
Don't be too sales oriented during the lecture itself. You are welcome to speak about your business without overdoing it. Give out your business card and stay for one on one talks after the lecture.
If you're happy with the topic and the speaker, you are ready to move to the next step: pricing the event.
Should you charge for the event?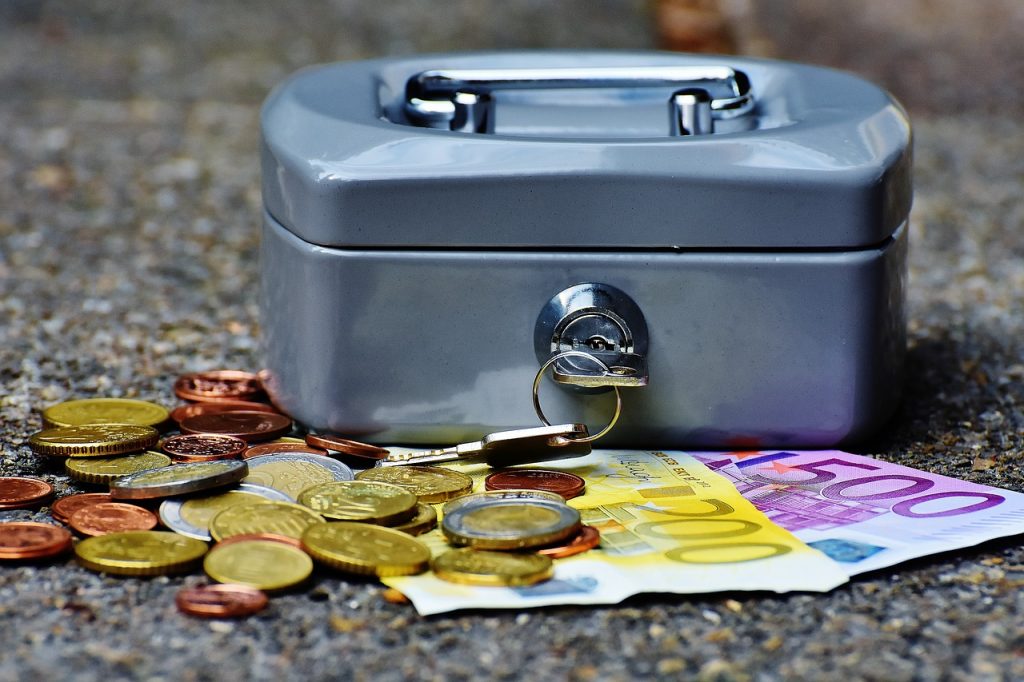 You have three options in terms of charging: don't charge (free event), charge a nominal fee ($5 dollars for example), or charge a full price.
Free event can bring a larger crowd, but it is a non-committed crowd: on average, only 30%- 40% of free event RSVPs show up. You will not know the exact number of attendees until the event starts. A nominal fee creates commitment; people are less likely to flake on an event they paid for, even if the sum of money is insignificant for them. Fully priced events can bring a highly segmented/affluent crowd – people who have money to spend in general or are highly interested in the event. Fully priced events usually require significant marketing efforts to reach those who are willing to pay.
Having said that, your choice of pricing should first and foremost fit your community. Different communities have different rules when it comes to pricing. For example, when I lived in Toronto and ran startup community events, we chargeed five dollars commitment fee from participants in return for pizza. In Tel Aviv, it is uncommon to the charge for a startup/developer community event; hosts can provide snacks at their own expense.
If you decide to charge for the event, here are a few points to consider:
Set the price to be an odd number (such as 44.70). Odd prices give the feeling of something exact, well thought of (perhaps covering costs), and not a random number such as $50.
Have an earlybird price and a regular price
Consider a few different ticket types with different prices according to segments: charge a lower price for entrepreneurs than for investors; a lower price for job seekers than for employers, etc.
In some payment platforms you can generate discount codes, use them wisely
Monitor the number of attendees frequently to avoid overbooking, especially if you're selling tickets over a few different platforms
When overbooked- redirect to a page that offers them to leave their email for future engagement (e.g. "we're sold out! Leave your email to be the first to know about our next workshop")
This concludes the second article in the Run a great meetup in 8 simple steps series. In the first article, we discussed understanding potential event pitfalls and defining event goals. In this article, we discussed finding a topic and booking a speaker. Stay tuned for the next article to learn about creating a meetup commando!