Free shade! I have been to many beaches around the world in which your only way to get a shelter from the sun is to pay for it.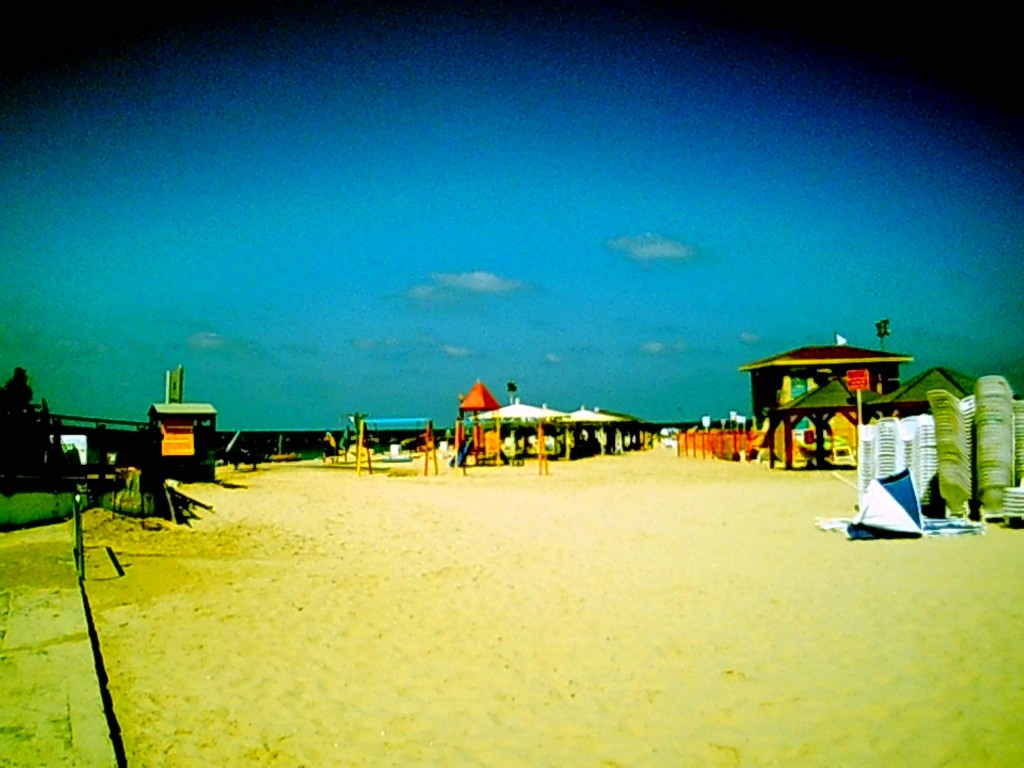 You can work out at the beach if you want. Pumps your muscles in real time and makes you look more toned as you are walking around in your bathing suite.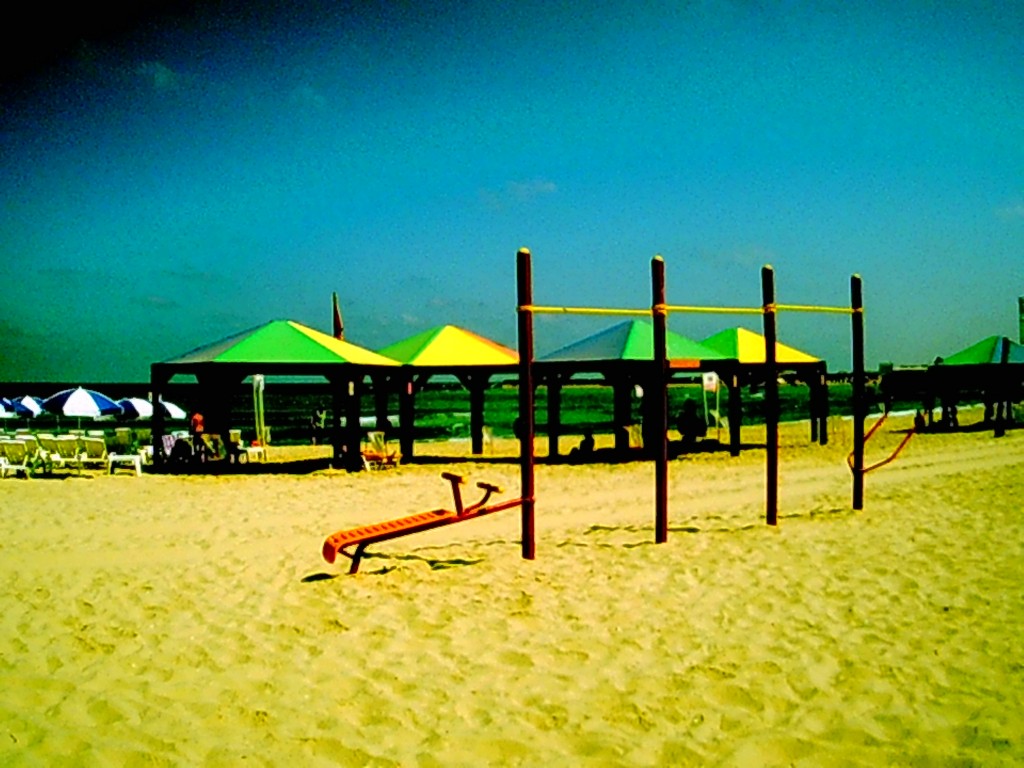 You can rent a SUP / surf board, windsurf, etc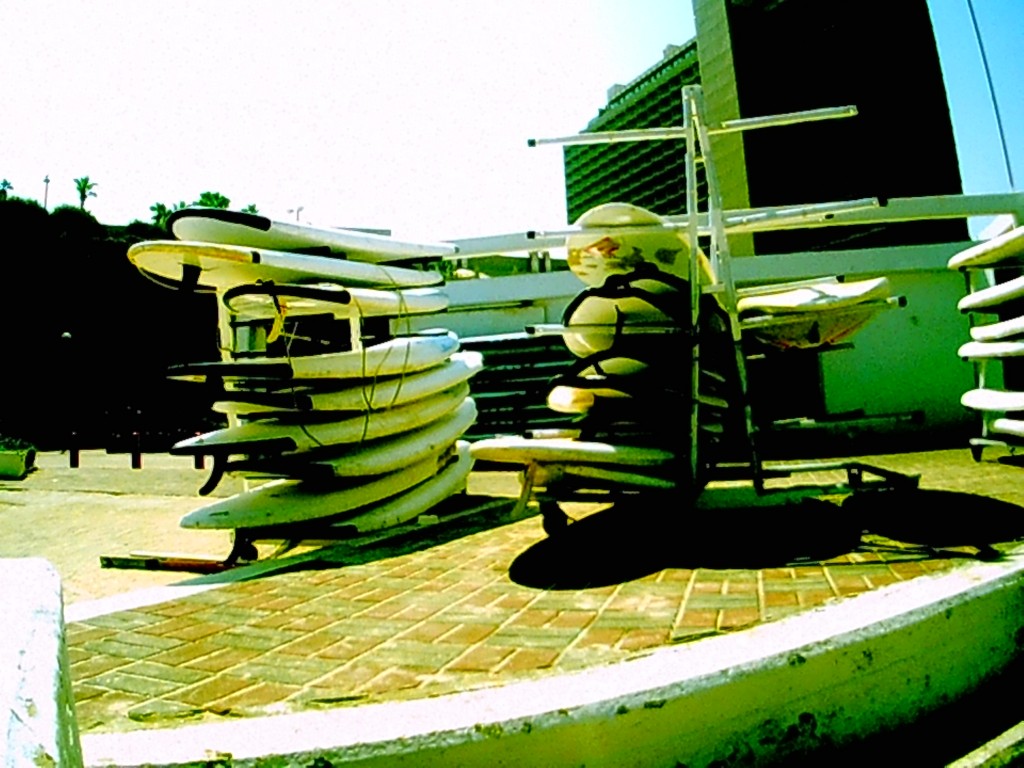 And choose your favorite water activity…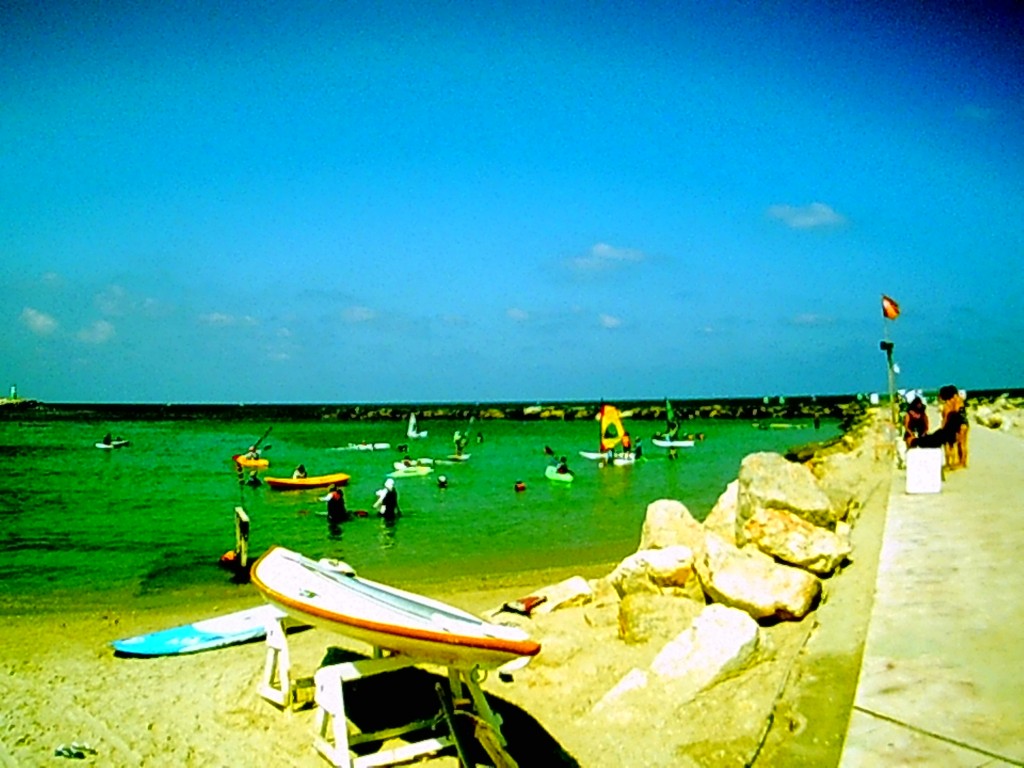 Life guard station, open from 7:15 – 18:45 in the summer. Some beaches have lifeguards year round, for those brave enough to swim in the winter.
Also, fixed prices for items such as water, ice cream, sun bed, etc – so you don't get ripped off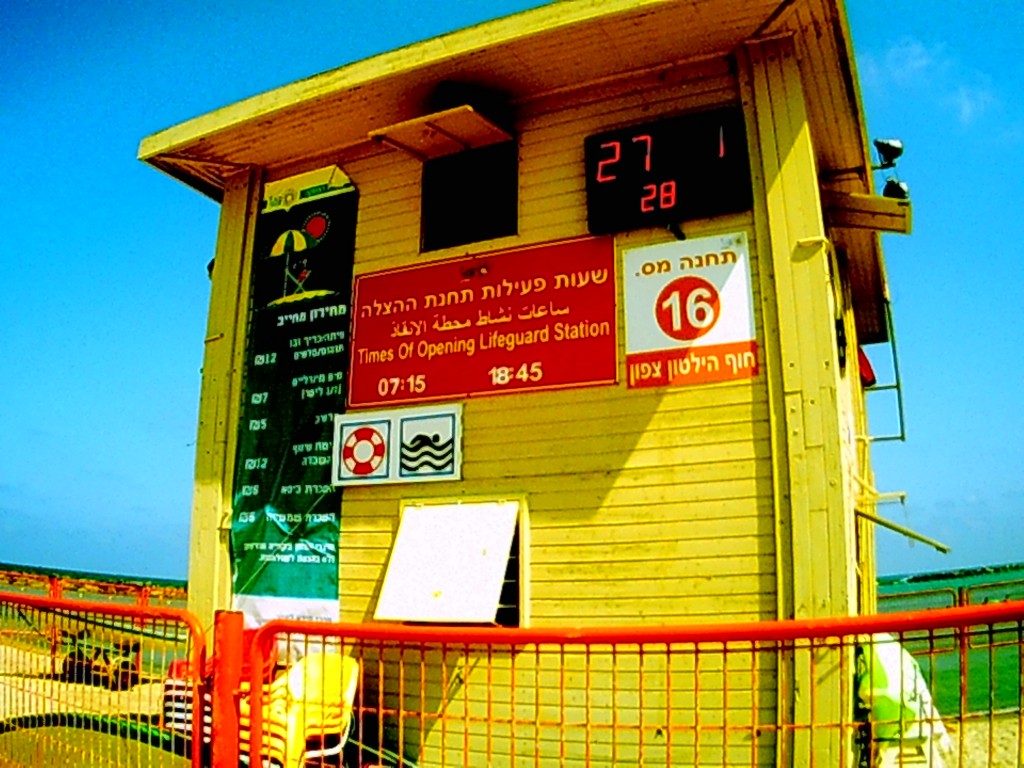 There's a shallow reef and you can see some fish (most of them grey but still very cool)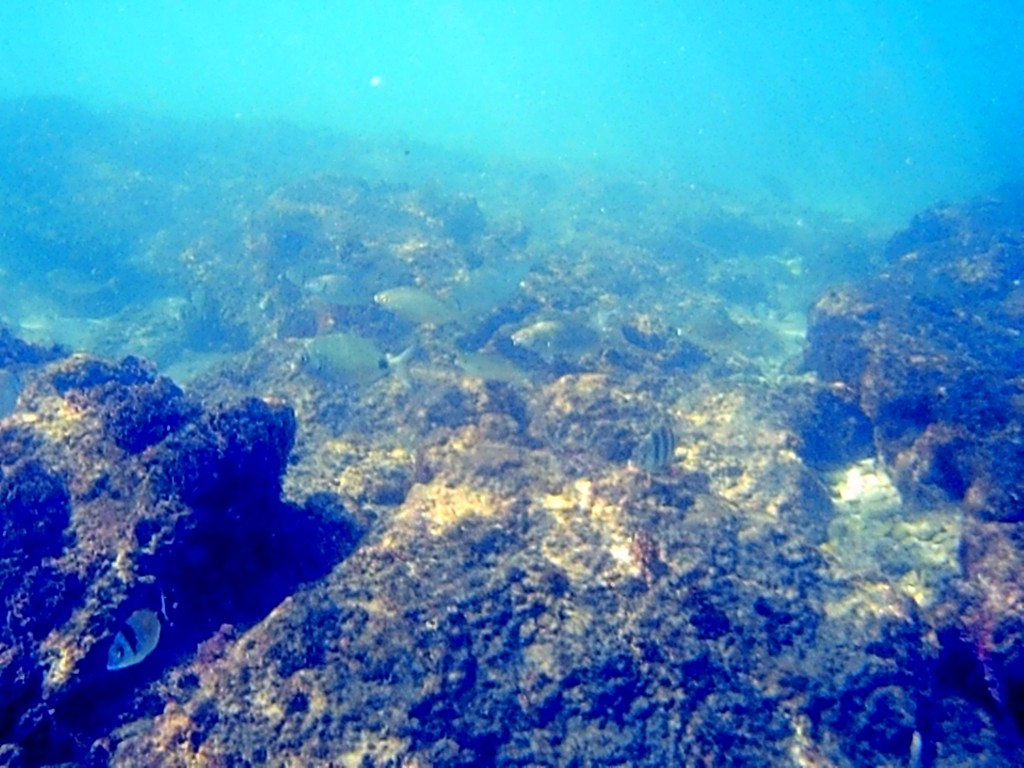 Most beaches have a beach bar! Food is often expensive and not the best (=tourist traps), but nothing like cold beer or ice cafe to complete your beach experience.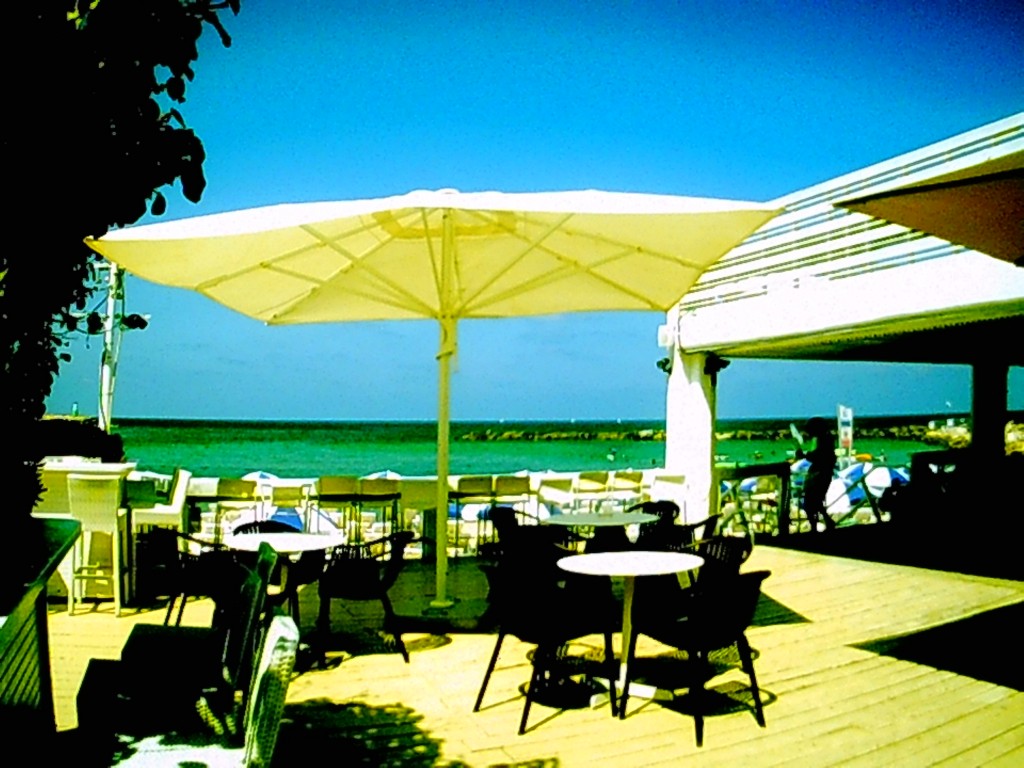 Many beaches are accessible to people with disabilities – by law. The image below explains that, in 3 languages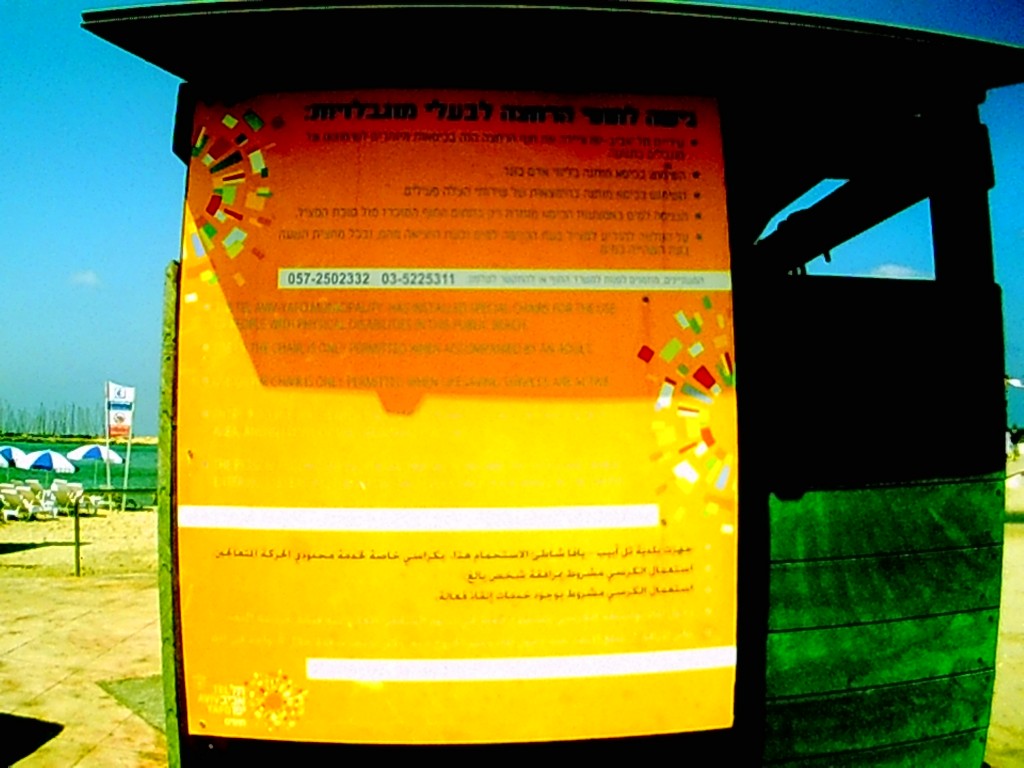 Free fresh water to wash yourself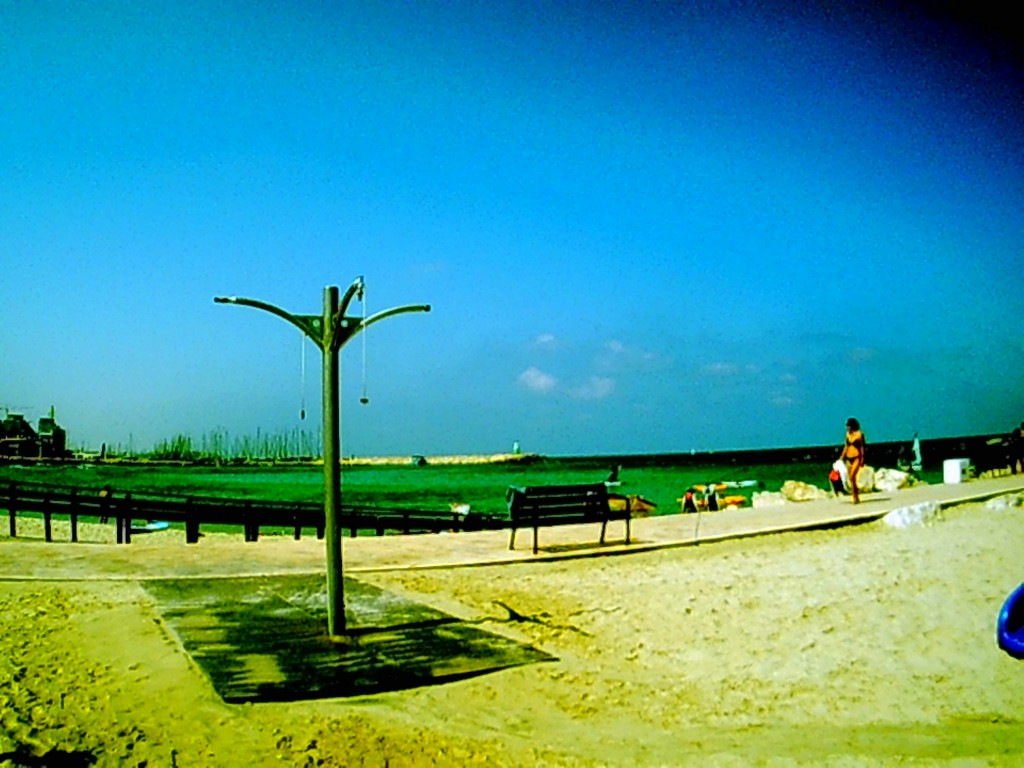 And just wash your feet as you get ready to leave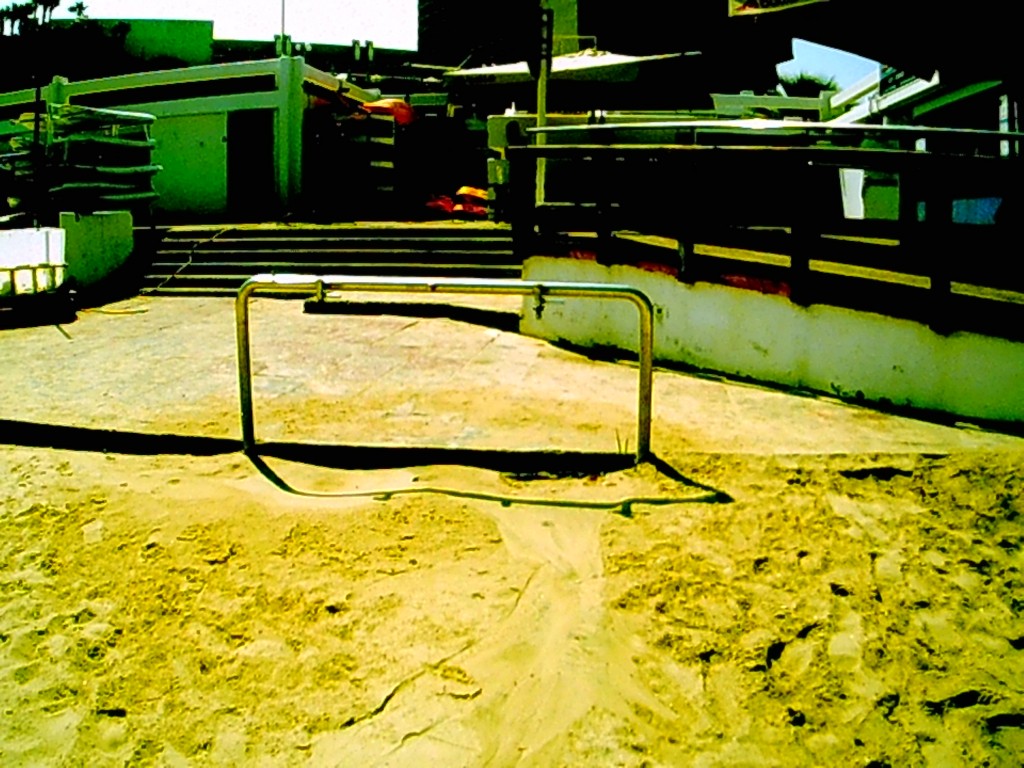 Have a great week,